Updated - 06/14/2013 - Assault Arrest - Warrant Issued - Press Release
Update 06/14/2013
Due to several tips provided by the public, Christopher Nunnally was arrested around 9:00pm on the warrant issued as a result of this investigation. He is currently in jail. The entire department is grateful for your support.
---
On June 9th, 2013 at about 1:30am, officers of the Charleston DPS were advised of an assault involving a firearm at 410 South Ninth Street. The investigation revealed that a male suspect physically assaulted a female outside of the residence, then forced her inside  where he held her against her will. Inside the residence he threatened to kill her with a firearm. A second male suspect inside the residence also participated in the crime.  Arrested at the scene was:
 Deriechess Moore, 28 of Charleston.  He is currently be held in the Mississippi County Jail on charges of domestic assault, kidnapping and unlawful use of a weapon with a $100,000 bond.
 Officers are currently searching for Christopher Nunnally, 22 of Charleston. A warrant has been issued for his arrest. He is facing charges of assault, armed criminal action, kidnapping, unlawful use of a weapon and auto theft. Anyone with information about Nunnally's whereabouts is urged to contact the Charleston DPS at (573) 683-3737 or your nearest law enforcement agency.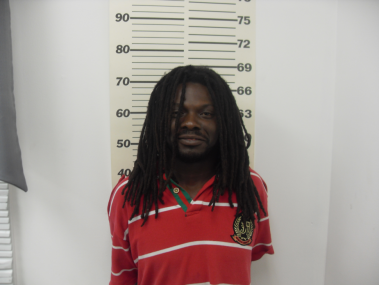 Deriechess Moore
Christopher Nunnally
Authority: Robert Hearnes