News Media,
     On May 8th at approximately 1215, our agency received several calls of gun shots being fired in the 700 block of Gail Street.  A description of a vehicle involved in the shooting was given to responding officers.  The suspect vehicle was stopped a short time later near the intersection of Ironbanks Road and Third Street, and a firearm was recovered from the vehicle.
     Investigators at the scene determined that a male suspect had fired several rounds at another male in an area where children were present.  The shooter then got in the back of the truck and was taken away from the scene.  The driver of the truck:
Shanika Ingram, 41 of Charleston
was taken into custody.  She is charged with assault 1st degree and hindering prosecution for her actions in assisting the shooter with committing the crime, and giving him a ride out of the area so he could escape being arrested by police. She was placed in the Mississippi County Jail on a warrant. She has since posted a $100,000.00 bond and has been released.  The shooter is still at large. This case is still under investigation and more charges are expected.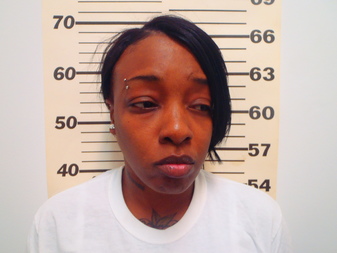 Shanika Ingram, 41 of Charleston MO
AUTH: Robert Hearnes