PRESS RELEASE - BURGLARY VICTIM SHOOTS AT SUSPECT - 01/11/2016
News Media,
     On January 10th at about 1:30pm, a female called the station and reported that her ex-boyfriend  had threatened to come to her house and assault her.  After speaking with the female, the officer left and tried to locate the ex-boyfriend. A short time later, our agency received a second call to the residence involving a disturbance.  As an officer neared the residence, he saw the ex-boyfriend running away.  The officer stopped to detain him as he was a suspect. He failed to comply and tried to get away from the officer.  He was taken into custody a short time later. The suspect has been identified as:
COLEMAN, Kibrandon L., 18 of Charleston
     A second officer responded  to the scene and spoke with the parties involved. After an investigation, it was determined that Coleman came to the residence to assault his ex-girlfriend. As Coleman approached the house, a male and female family member tried to stop him in the yard. Coleman assaulted both of them and attempted to get into the residence where his ex-girlfriend was located.  Before Coleman could get inside the residence, one of the family members he had just assaulted drew a handgun and fired at Coleman.  Coleman was not hit, but instantly fled the area.
     Coleman is currently being held in the Mississippi County Jail with a bond of $500,000. He is charged with attempted burglary, two counts of assault 2nd, domestic assault and resisting arrest. Coleman was released from the Department of Corrections last month after being sentenced to a 120 shock probation for several burglaries.  Additional charges are possible.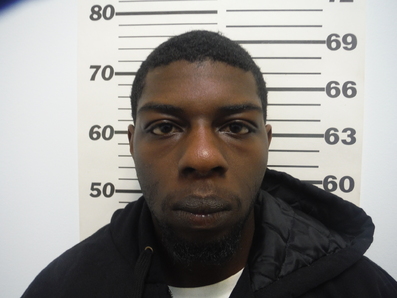 Kibrandon Coleman, 18 of Charleston
Authority Robert Hearnes