Press Release - New Fire Fighting Vehicle - 02/08/2013
News Media,
The Charleston Department of Public Safety recently added a new vehicle to its firefighting fleet. Kawasaki Corporation, with the assistance of Advance Powersports in Advance MO, donated a Kawasaki Mule Utility Vehicle to our department for firefighting purposes.  The utility vehicle has been equipped with a skid unit containing an 80 gallon tank and pump.  The skid unit was purchased with the grant funding provided by the MO Department of Conservation.
"This vehicle will make getting to grass fires in rural areas, or in rough terrain, much easier" commented Chief Hearnes.  He expressed his thanks to Advance Power Sports, Kawasaki Corporation and the MO Department of Conservation for making this piece of equipment possible.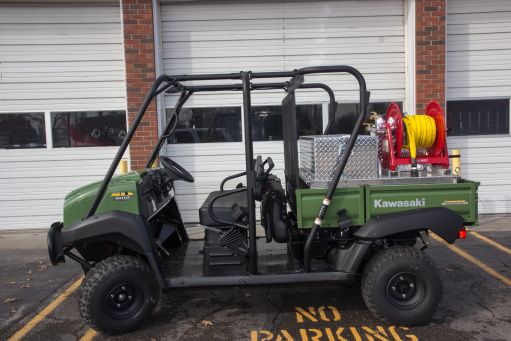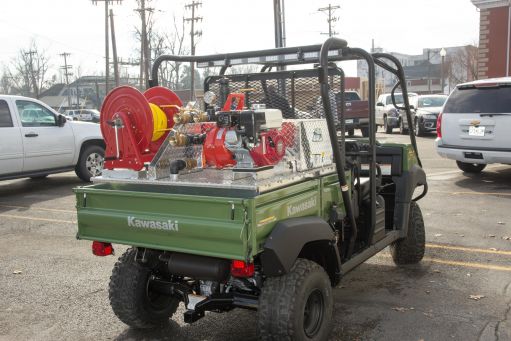 Authority: Robert Hearnes