PRESS RELEASE - ROBBERY AT FLYING J TRAVEL CENTER - 12/08/2014
News Media,
     On 12/07/2014 at about 11:55pm, our agency received a call of an armed robbery at the Flying J Travel Center located at 2460 East Marshall Street in Charleston.  The initial investigation indicated the suspect had fled the area on foot crossing East Marshall Street (US Hwy 60/62).  Assistance was requested from the Mississippi County Sheriff's Department and the MO State Highway Patrol. A MO State Highway Patrol K-9 unit tracked the suspect behind the Charleston Health Club. A Trooper and a Deputy noticed the rear door ajar at the health club, and the interior of the building was searched.
     Inside, officers found Richard Ware, 41 of Charleston along with items that connected him with the robbery.  Ware was placed under arrest and taken to the Mississippi County Jail. He is charged with one count of robbery, and two counts of burglary, and is being held on a $200,000 bond.
     Chief Hearnes was impressed with the assistance given by the Sheriff's Department and the Highway Patrol, and was thankful no one was hurt during the incident.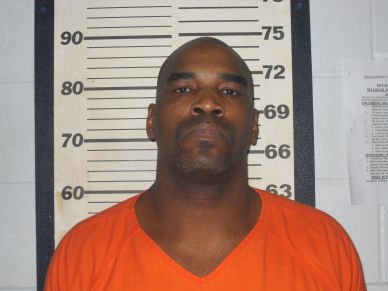 Richard L. Ware, 41 of Charleston
Authority: Robert Hearnes