Press Release - Shooting at Lincoln Park - 08/15/2013 -
UPDATED
 Update - 08/19/2013 - Arrest Made

News Media,
     On Monday 08/19/2013 at about 1115, officers of the Charleston DPS arrested Decarlos Clemons, 19 of Charleston. Clemons is suspected of shooting Christopher Smith August 13th. Clemons is currently being held in the Mississippi County Jail on charges of Assault 1st degree and Armed Criminal Action with a $500,000 bond.  Additional charges are pending.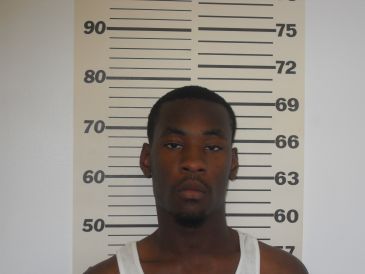 Decarlos Clemons, 19 of Charleston
Authority: Robert Hearnes
---
News Media,
     On August 13th at about 10:00pm, our agency received a call of a fight on the parking lot of Lincoln Park (Intersection of Elm and Vine Streets).  While officers were responding, our agency received a second call reporting gunshots at the location.  A 911 call came in a short time later for a person shot.  Responding officers found one person who had been shot. He was identified as 20 year old Christopher Smith of Charleston. Smith was air lifted to an area hospital for treatment and is currently listed in stable condition. The investigation is ongoing and anyone with information concerning the crime is urged to contact the Charleston DPS at (573) 683-3737.
Authority: Robert Hearnes