PRESS RELEASE - VEHICLE RESCUE TECHNICIAN TRAINING - 03/23/2015
News Media,
     On March 21st and 22nd, the Charleston Department of Public Safety and the Mississippi County Rescue Squad, in cooperation with the University of Missouri Fire and Rescue Training Institute, hosted a training class in Charleston.
     The class, Vehicle Rescue Technician Training, gave students class room, as well as hands on experience, with the latest power and manual rescue tools to free victims trapped in motor vehicle accidents.  There were 36 students in the class from several area departments including Charleston DPS, Miss Co Rescue Squad, Miss Co EMS, Bertrand FD, Puxico FD, Dexter FD, Scott Co Rural FD and Sikeston DPS.  Vehicles used during the extrication training were donated by JSH Towing.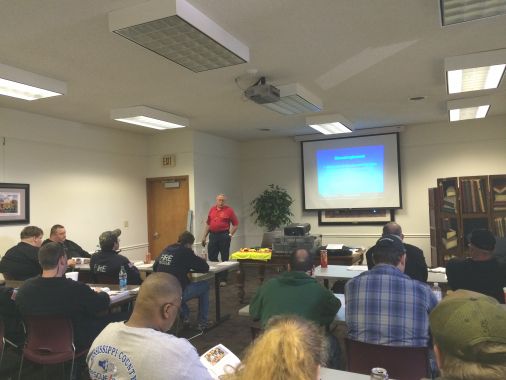 Classroom training held at the Mississippi County Library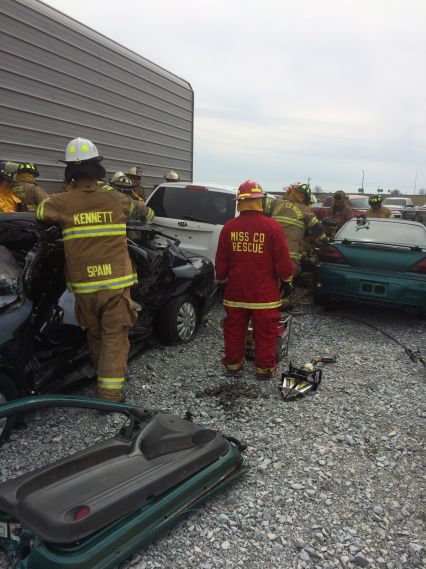 Hands on training at JSH Towing
AUTHORITY: Robert Hearnes